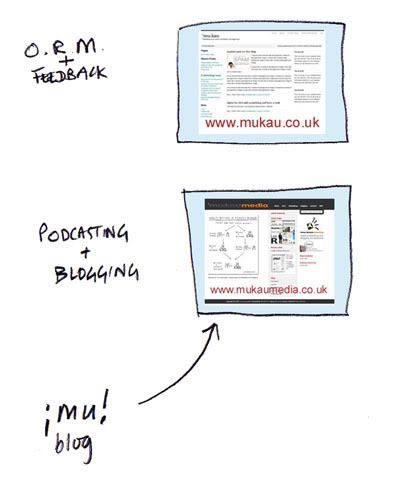 Two new sites in development – www.mukaumedia.co.uk and www.mukau.co.uk. The changes represent the two sides to our business; Feedback and online reputation management and Podcasting and Blogging.
Both are being put together using WordPress software. Why? Because we want control.
Goodbye to the first site we had built by ROKK Media in Exeter. Very pretty graphically, totally static (no updated content) and entirely Google invisible.
Goodbye to the second site we had built by Lazymouse in Exeter. Great at the time, but with a not very intuitive CMS interface and a struggle to control and edit from the start.
Hello to the kind of web presence that brings you almost effortless Google visibility and lets you spend time creating interesting content instead of fighting with code.